CELEBRATING THE POWER OF FITNESS IN FAMILY HEALTH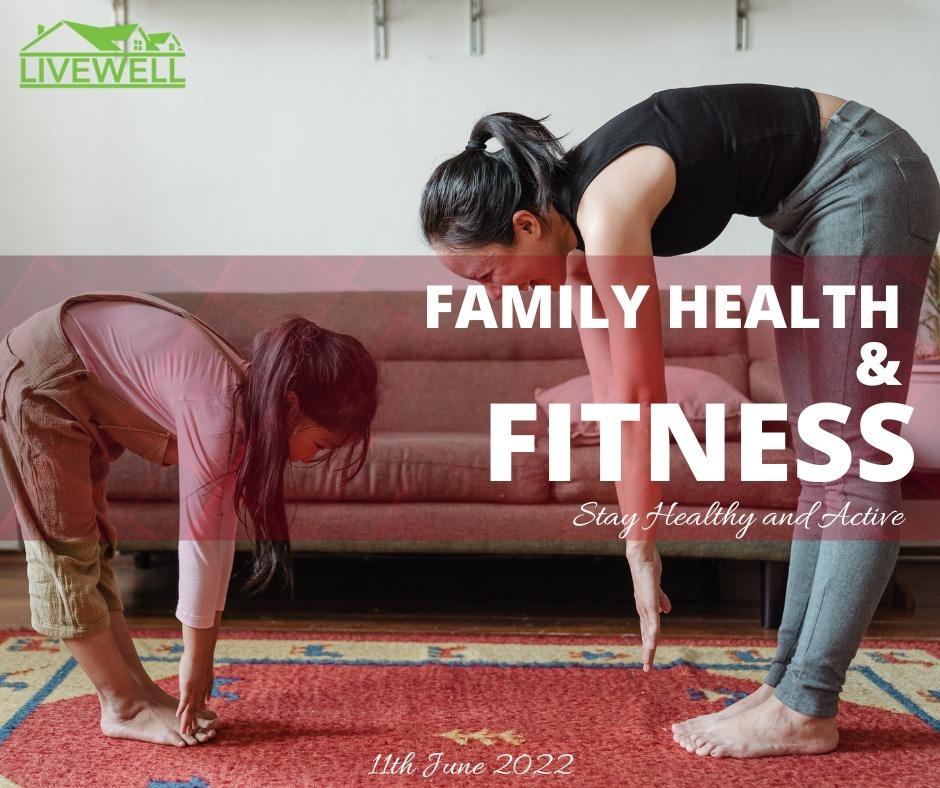 Every year, on the month of June, Family and health Fitness day is celebrated to encourage families to put more effort into keeping healthy and fit.
This year, the celebration landed on June 11th. Focusing on parks and recreational facilities to keep the community actively embracing the day.
According to the National Recreation and Park Association (NRPA): Nearly 3 in 5 adults say that access to park and recreation amenities. This is very essential to their mental and physical health. It sustains family health.
Going back in history, before the 1700s, disease attacks were a big health challenge to families, especially the youth, with the gap between the rich and poor being very high, leading to challenges including varied family eating habits. With time, around 1996, the Health and Information Resource Center set aside Family Health and Fitness Day USA to enhance a healthier lifestyle with family-related health and fitness events. Therefore, areas like parks and other recreational facilities were embraced. 
For the longest time, parks and recreational facilities have played a big role in ensuring individuals stay fit. There is enough space for sports, hiking, swimming, and many other activities that promote their active and fit lifestyle.
Among other facts, it is stated that people who live near parks are both physically and mentally healthier than those who live further. In addition, more than 200 million people across the United States live within a 10-minute walk of at least one park or trail.
Every single person in a family needs to get involved in fitness activities.
Keeping fit is essential depending on individual goals. For example, to enhance bones and muscles health, mental health, energy purposes, decrease body weight, or reduce risks of diseases. 
While the focus is on families, July 11th provides a solution to the hard-to-fit family time as people tend to spend time together and share productive moments because family members are busy with school, work, and other life-work balance activities.
For a successful day, it is advised to ensure many interesting activities are to be involved.
According to Performance Health, here are activities that one could prepare;
Make the fitness activity from a game where you could create a deck of fitness exercise cards using the playing cards, i.e. Hearts stand for pushups, clubs for crunches, diamonds for jumping jacks, and spades for squats and do the activity. For example, six hearts would be six pushups.
Playing Follow the Leader and other series of exercises (skipping, hopping), etc.
Walk in the park or recreational centers.
Ride a bike to either the grocery stores or the park. You can as well enjoy a picnic or another activity.
Try out activities in the playground: i.e., rock climbing walls, swings, and more.
On a rainy day, you could go bowling with yourself and your family.
Play Basketball, soccer, and baseball with your family or other kids in the neighborhood. Also, if you are good, consider coaching the team to combine family time and exercise.
You could as well have a dance party! Blast the music, start dancing around the family room. Take an adult class to learn dance moves at home.
It is important to note that Family Fitness at the end of the day is very important as it reflects the future generation as the habits are passed down. When a family demonstrates proper physical health, other families will embrace it. Being fit for the elderly could also prevent and manage diseases such as Arthritis.
Finally, understanding that the activity is not that difficult is essential. Consistency is the secret to fitness and health plenty of benefits, including gaining more energy and longer life expectancy.