Home for the Holidays: Are You Concerned About Your Aging Loved One?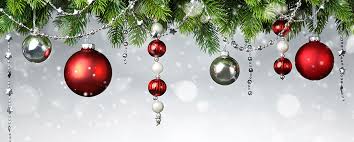 By Nicole McClure, RN, Client Services Manager | December 8, 2016
Caregiver in Malibu CA
Here are a few ideas of what to check for to see if they are still thriving (not just surviving or slowly declining) as they continue to live independently.
What to Look For:
A change in mobility–is your parent sitting in the same place all day? When they move do they wince in pain?
Obvious weight change
New dents in their car
A stack of unpaid bills
Leaving belongings in strange places, like putting their eyeglasses in the refrigerator
Frequent confusion/memory loss
Spoiled food in the fridge-or little food (especially if this is abnormal)
Parents may be fearful of being uprooted from their home if they require assistance and therefore may hide symptoms of decline and may not request assistance for the normal activities of daily living:
Personal hygiene – bathing, grooming and oral care
Dressing – the ability to make appropriate clothing decisions and physically dress oneself
Eating – the ability to feed oneself though not necessarily to prepare food
Maintaining continence – both the mental and physical ability to use a restroom
Transferring – moving oneself from seated to standing and get in and out of bed
You also want to be aware of the changes in patterns associated with IADL's. What are the Instrumental Activities of Daily Living (IADLs)?IADLs are actions that are important to being able to live independently but are not necessarily required activities on a daily basis.  The instrumental activities are more subtle than the Activities of Daily Living. They can help determine with greater detail the level of assistance required by an elderly or disabled person. The IADLs include:
Basic communication skills – such as using a regular phone, mobile phone, email or the Internet
Transportation – either by driving oneself, arranging rides or the ability to use public transportation
Meal preparation – meal planning, preparation, storage and the ability to safely use kitchen equipment
Shopping – the ability to make appropriate food and clothing purchase decisions
Housework – doing laundry, cleaning dishes and maintaining a hygienic place of residence
Managing medications – taking accurate dosages at the appropriate times, managing re-fills and avoiding conflicts
Managing personal finances – operating within a budget, writing checks, paying bills and avoiding scams
If you or an aging loved one needs caregiver services in Manhattan Beach, CA, call Livewell Private Care at (323) 325-1077.  Servicing Los Angeles, CA and the surrounding areas.
Nicole is a Registered Nurse with a varied background in marketing and sales. She has been married for 27 years and resides in Southern California. She and her husband in 1995 went on to develop an international marketing team in the telecommunications industry, which now spans 24 countries. In October 2005 they joined a team that went on to create the 318th fastest growing privately held company and grew at a 758% growth rate in its first five years. Nicole joined the Livewell Care, Inc. team full time in 2014 as President.The company has doubled in the last year under her leadership. She attributes all success in business to customer service and truly caring about the outcome for all involved.Her motto is "We are always taking stock of where we are and bridging to the ideal because finished never is…"
Latest posts by Nicole McClure, BSN, RN, Client Services Manager (see all)