The Healing Benefits of Reiki
The Healing Benefits of ReikiKellie Benoy, Reiki Master, M.S.P.T.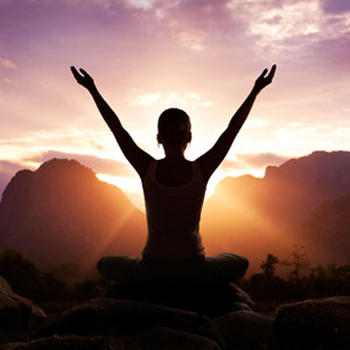 Whether in difficult times or under the best of circumstances, taking care of ourselves is important for our well-being and that of everyone around us. Reiki is a simple and effective way to take care of ourselves because it gives us a sense of relaxation and harmony within. Reiki allows us to enter a state of deep relaxation, and this relaxed state helps evoke the body's self-healing response. This is important because when we are stressed, our self-healing mechanisms shut down.
Reiki is a form of energy healing that uses "ki," the universal life force energy, to heal and balance the body on the physical, emotional, mental and spiritual levels. Reiki energy is available to everyone at all times. Attunements given to Reiki Students, Practitioners and Masters increase one's ability to access this flow of energy. Yet, even without formal training, we can give Reiki to ourselves as a self practice. And we can receive Reiki from others in a group setting or in a private session with a Reiki Practitioner or a Reiki Master.
In the tradition of "the laying on of hands," Reiki is simple to do. We place our hands on our body's energy centers and any areas of discomfort or dis-ease, and we reap the benefits of Reiki. Aside from creating a feeling of deep relaxation, Reiki brings many other benefits. To name a few commonly reported responses, Reiki promotes clarity, improves mood, improves digestion, enhances the body's natural healing, and clears energy blockages.
Anytime, anywhere, we can tap into this gentle, healing energy and become balanced within ourselves. When we practice Reiki, we feel better. When we feel better, we make better choices and we feel empowered to continue making choices that enhance our well-being and our life. Reiki is a simple, effective way to take care of ourselves on all levels, whatever our age or our current life situation.

To better understand what Reiki is, it is helpful to experience it.   And Reiki can be done remotely.  During this time, online guided self Reiki gatherings are being offered on Thursdays at 12:00 noon and Sundays at 10:00am PDT at no charge.  Private Reiki sessions and Fear Release Reiki sessions are available, too.  Please contact Kellie Benoy, Reiki Master, M.S.P.T. at kelliebwellness@gmail.com.
Looking for more healing support to remain healthy and whole at home?
Call LIVEWELL Private Care (323) 325 – 1077 to see what a customized care plan would look like for you or your loved one.