Healthy Aging Month – Age Is Just A Number!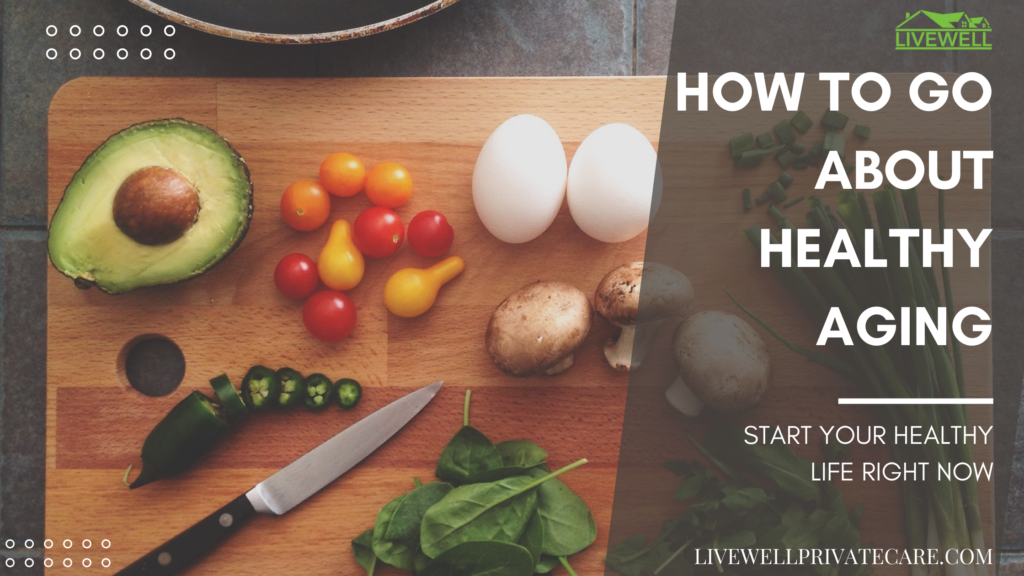 Healthy Aging Month is observed every September to raise awareness of older adult's physical and mental health. This creates an importance of making more proactive physical and healthier choices. Healthy Aging Month emphasizes the actions to take to manage your health as you age.
How do you go about Healthy Aging?
Physical Fitness. Staying physically fit.
Proper Diet.
Have regular check-ups. Visit your doctor regularly.
Taking care of your mental health.
Proper Sleep Schedule
What can you do?
Get in more steps in a day. Move more. Have an exercise routine of 20 – 30 minutes, walking, jogging, or running. Take a stroll.
Proper Diet and Healthy Aging.
Make Healthier food choices. To practice healthy aging, ensure you have a healthy eating plan. Equally important, consume more nutritional meals. Stay hydrated by drinking plenty of liquids. Also, limit alcohol intake. Eat more fruits. "An apple a day keeps the doctor away."
Have informed meal preparation and nutritional education. At Livewell, our Care Managers collaborate with our senior clients and their families to assess their nutritional needs and create specific meal plans to help promote healthy eating habits.
Visit your doctor more for regular health screenings. According to National Institute on Aging, A 2021 study found that regular check-ups help doctors to catch chronic diseases early. Consequently, it can help patients reduce risk factors for disease, such as high blood pressure and cholesterol levels.
Taking care of your mental health.
Mental health factors a lot on well-being. In older adults, untreated mental health issues can result in decreased functioning, substance misuse, poor quality of life, and increased mortality. According to research, mental problems might delay recovery from physical illnesses.
Keep in touch with family and friends. Talk it out. Similarly, try out new fun activities or a hobby.
Finally, ensure you clock in your 7-9 hours of sleep.