BUILD A PATH TO BETTER KIDNEY CARE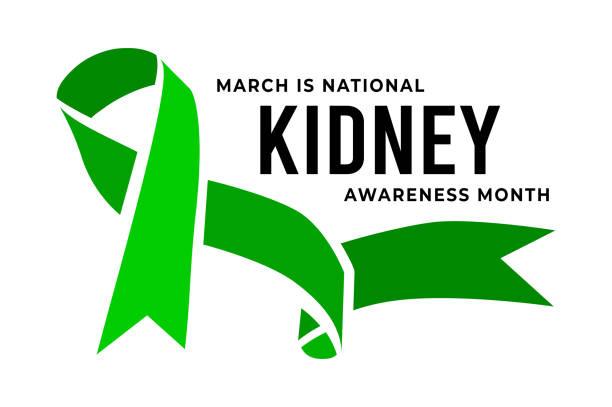 March 2022 has always been Kidney Disease Awareness Month. This year's theme is Kidney Health for All, which unites people worldwide to committedly work to bridge the knowledge gaps to better kidney care. The campaign will focus on efforts to increase education and awareness about kidney health and on reducing the high Chronic Kidney Disease(CKD) knowledge gap at all levels of kidney care.
It is down heartening that according to the National Kidney Foundation 2022 data, approximately 90% of those with kidney disease don't know they have it.
Can Kidney Disease easily go unnoticed?
"10 months ago, I was diagnosed with kidney disease. I was a typical teenager going to school, having fun with all my friends and family, and living a happy, enthusiastic life. However, one day, I kept feeling weak, drowsy, dull and stopped doing my "normal" routines. The next day, I started vomiting and my vision became blurry. I thought it was because I had not eaten and was very tired, or it was part of being a teen. I was very wrong." 15-year-old Felixa tells her Kidney disease story in the America Kidney Fund blog post. She added that she kept ignoring these symptoms, hoping they would just vanish like the wind, but they did not. The symptoms got worse and the mother kept suspicious and decided to take her to a doctor nearby where it was realized it was Kidney disease.
According to the Institute of Medicine, Health literacy is defined as the degree to which individuals have the capacity to obtain, process, and understand basic health information and services needed to make informed health decisions
This knowledge is particularly important due to the complexity of the disease, especially with the large and growing number of patients with it. This, therefore, requires a high level of patient involvement and self-management skills.
Did you know?
According to the community-health-outreach, 37 million people in America are estimated to have chronic kidney disease (CKD). As many as 9 in 10 people are not aware that they have CKD. If you have diabetes or high blood pressure you are at higher risk for developing kidney disease.
Unfortunately, most people with early of the disease have no symptoms, which is why early detection is critical. Symptoms might appear in an advanced stage.
Fatigue, weakness
Difficult, painful urination
Foamy urine
Pink, dark urine (blood in urine)
Increased thirst
Increased need to urinate (especially at night)
Puffy eyes
Swollen face, hands, abdomen, ankles, feet
Then, if you have the above signs. It is advisable to go for testing, learn more about kidney disease so as to manage it.
Be an active participant in your care. Work with your health care team to create a treatment plan that fits your lifestyle, mobility, health status, and dietary needs.
Follow your care plan. Take medicine as prescribed and stay up to date on vaccines. The COVID-19 and flu vaccines are especially important for people with kidney disease, who may be more likely to get very sick from COVID-19 or the flu.
Build a kidney-healthy lifestyle. Try to incorporate healthy habits into your daily schedule. This can include healthy foods and beverages you enjoy. Physical activity like walking or taking the stairs. Stay active and manage your weight. Have a sleep routine. Get enough rest.
Finally, 2022 is a worldwide wake-up call to each individual to be curious to learn, share the knowledge, and ensure that the world becomes a better place eventually, FREE OF KIDNEY ILLNESS.