The importance of fueling bodies at every age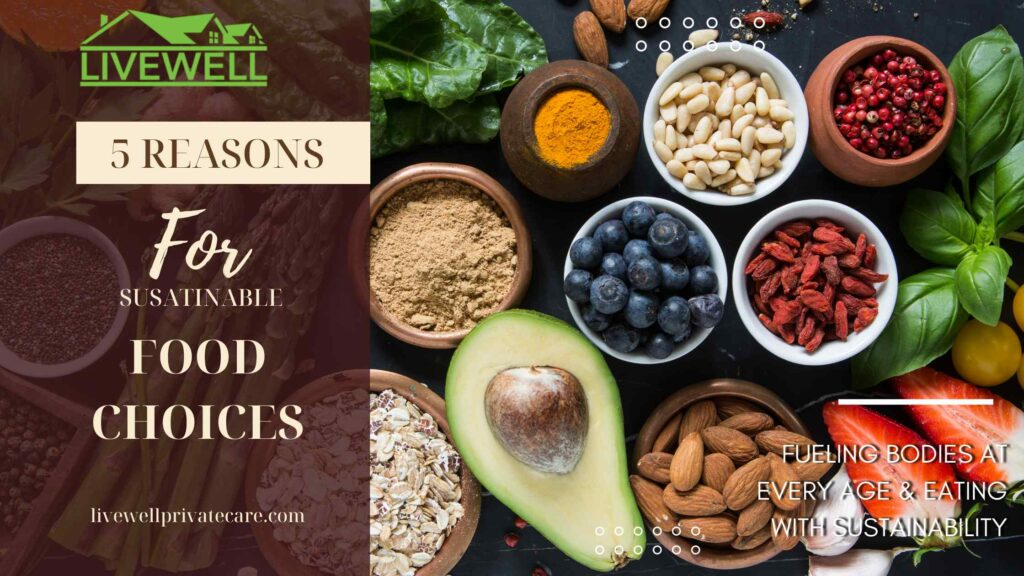 The importance of fueling bodies at every age, plus eating with sustainability during National Nutrition Month
Fueling our bodies with healthy and sustainable food is essential at every age, and National Nutrition Month is an excellent time to focus on this. Here's a great read on how to observe National Nutrition Awareness Month, from our Joy in Aging Blog.
Fueling our bodies with nutritious food and making sustainable food choices is essential. Here's why:
Improved Health: Eating a healthy, balanced diet can help to reduce the risk of chronic diseases such as obesity, diabetes, and heart disease. It can also help to improve immune function, mental health, and overall well-being.
Better Energy: When we eat nutritious food, our bodies have the energy to function optimally. Eating regular, balanced meals throughout the day can help to maintain energy levels and avoid the energy crashes that can occur when we rely on processed or sugary foods.
Better Focus and Productivity: Our foods can affect cognitive function and productivity. Having a nutrient-rich diet can aid to improve focus and concentration, leading to better performance at work or school.
Environmental Sustainability: Making sustainable food choices can help reduce food production's environmental impact. Choosing locally grown produce, reducing meat consumption, and avoiding processed foods can contribute to a more sustainable food system.
Social Responsibility: The food choices we make can also have social implications. By supporting local farmers and fair-trade practices, we can help create a more equitable and just food system.
In summary, fueling our bodies with healthy and sustainable food is essential for our health, well-being, and the planet's health. By making conscious food choices, future generations as well as ourselves can have a better future thanks to us.